FAT CAP
An enlarged cap of a spray can. That's what The Original Fat Cap Chair is. It is an ode to the 'fat cap' – so called because it sprays a fat line. The original fat cap is white and has a pink dot. Express yourself with The Original Fat Cap Chair! Whereas the fat cap is normally used to spray on a (blank) canvas, The Original Fat Cap Chair is a blank canvas itself. This white piece of design furniture then becomes a unique piece of art!
"Sit on a piece of Art"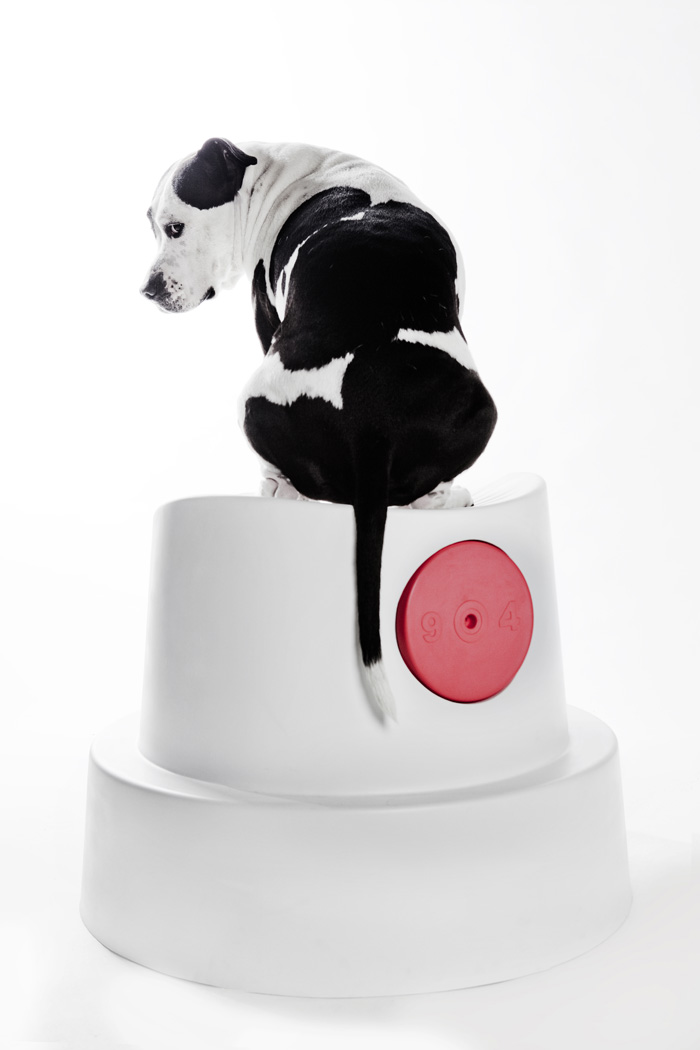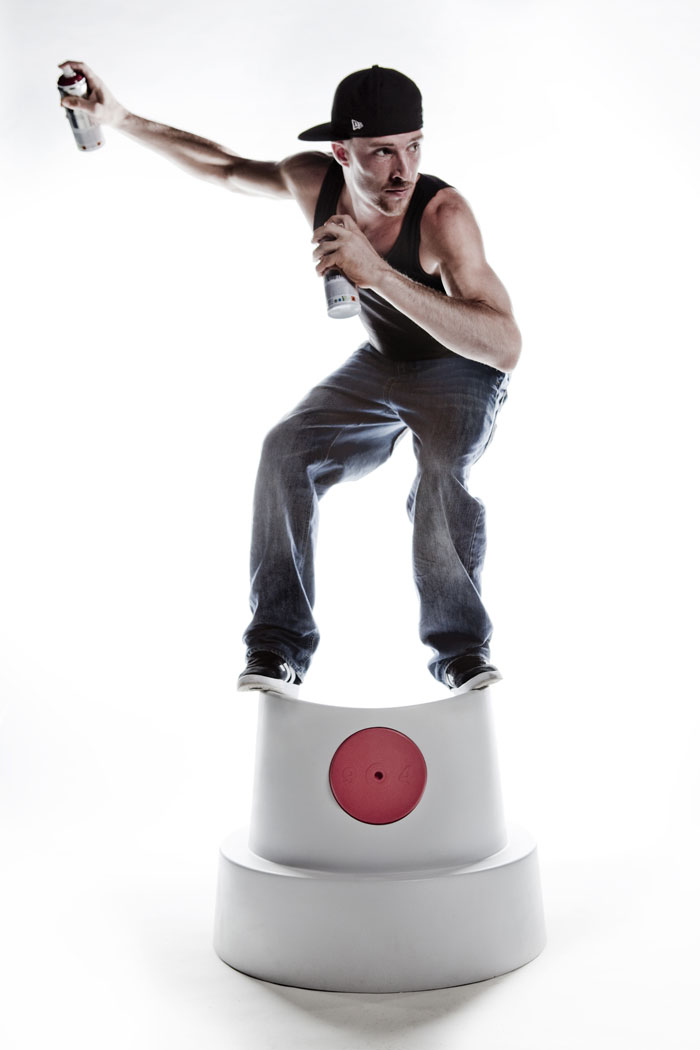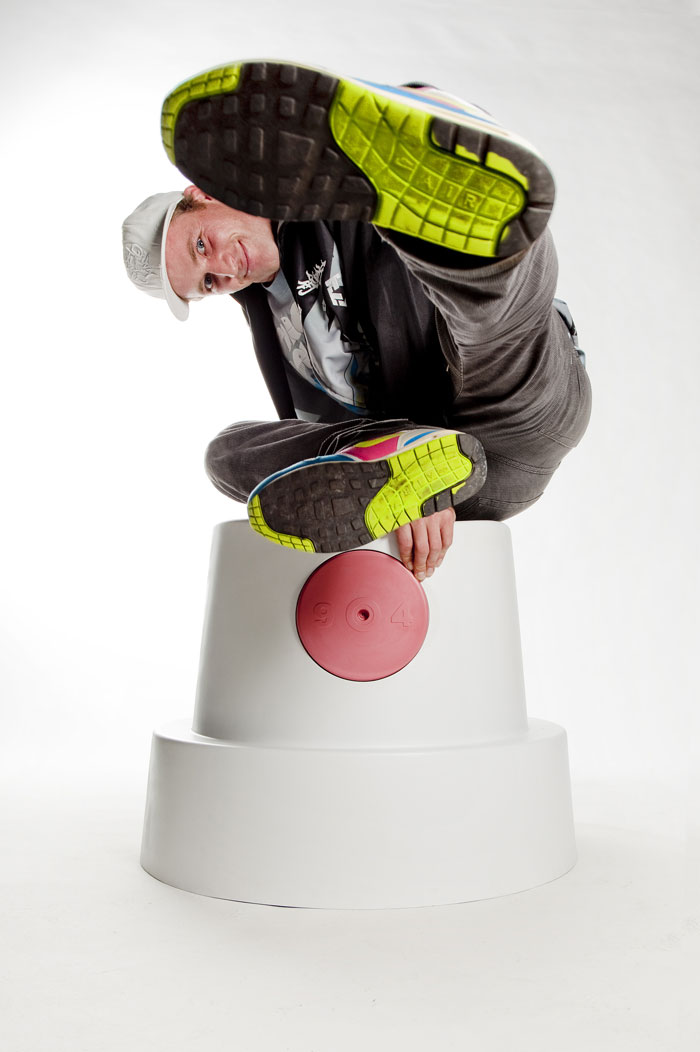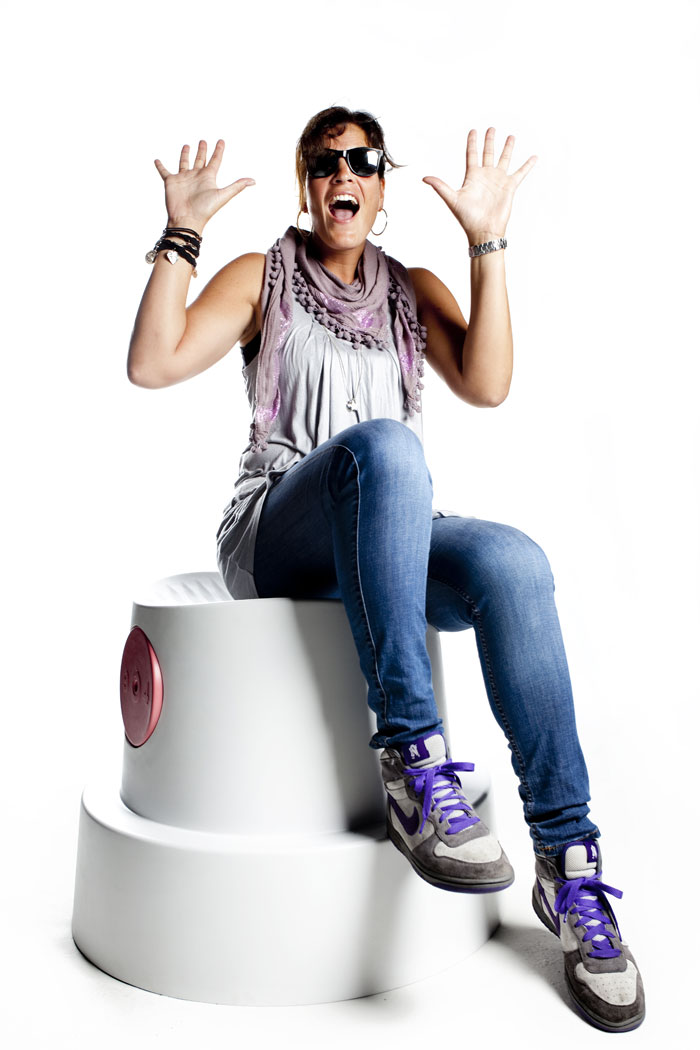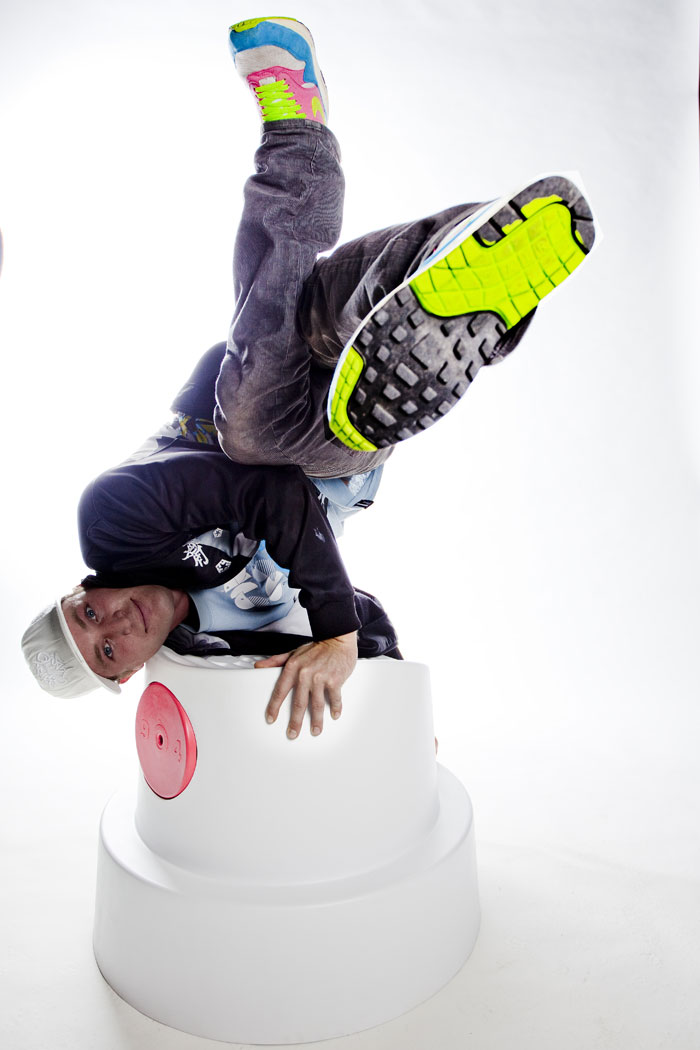 WHAT IT IS
The Original Fat Cap Chair fuses creativity with today's urban lifestyle. It is a blank canvas. The shape and simplicity of the design makes it an eye-catcher in any interior. It is made of tough materials and is easy to clean. The chair is suitable for both indoors and outdoors. Pure white or with your own design on it – give The Original Fat Cap Chair the look and feel to suit you and your in- or exterior!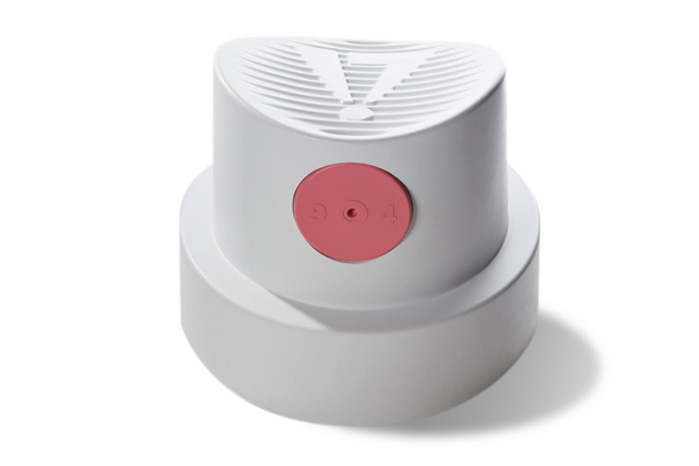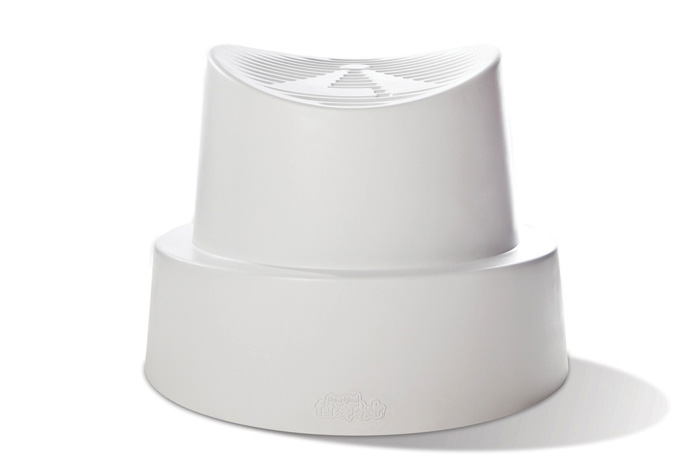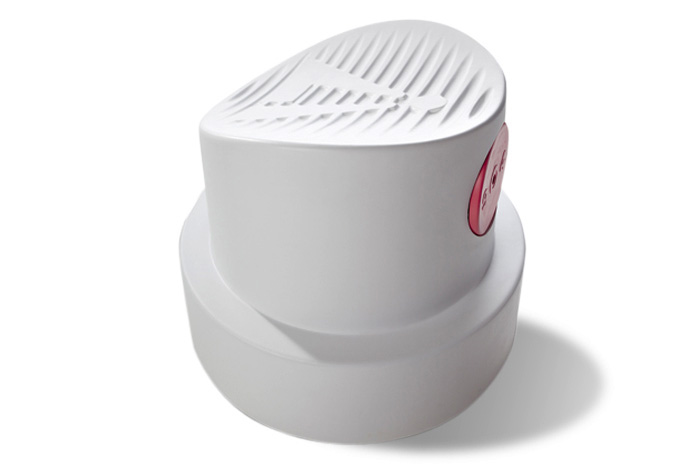 MADE OF
Every Original Fat Cap Chair is unique and has its own character. It is handmade of fiberglass with polyester. It holds up to more than 150 kilos and weighs about 7 kg. Diameter: 75 cm (29.5"). Height: 60 cm (23.6").
CUSTOMIZE YOUR OWN
The object in its original form (the cap of a spray can) is a tool for people in the creative sector. This creativity can also be let loose on the chair itself! The texture of the chair is ideal for customizing. Use spray paint, markers or Posca. Create your own design on your Original Fat Cap Chair. Show your colors!
Customized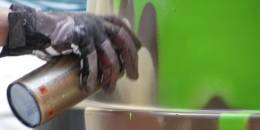 ARTISTS COLLABOTATIONS
The Original Fat Cap Chair x Artists. Who? Read more on this page. Are you interested in a customized Fat Cap Chair? Contact us! More artists...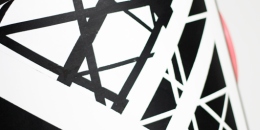 ARTISTS PHOTOS GALLERY
A customized Fat Cap Chair is a unique piece of art! View the photo albums of The Original Fat Cap Chair artist collaborations. More artist photographs...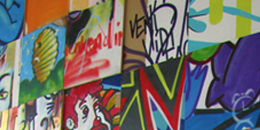 FRIENDS
Find out how some of the early graffiti writers and street art artists found one of their most important tools. Read about who made it happen and who became one of the first supporters of The Original Fat Cap Chair. More friends
Media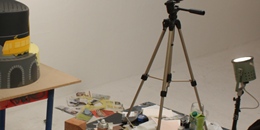 VIDEOS
Watch the birth of The Original Fat Cap Chair and artist collaboration videos! More videos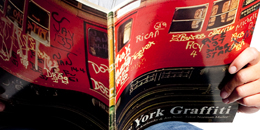 PRESS
Check out who's publishing pieces about The Original Fat Cap Chair. Find us in magazines, websites, blogs… More press
About

1986
Young Sander van Heukelom starts experimenting with graffiti.

2004
After years of travelling and kite surfing, Sander expresses his creativity in different art forms apart from graffiti and street art. But spray cans are still his main tool. Suddenly, the fat cap he has lovingly been using all these years sparks an idea—not yet fully developed—but it is the beginning of…

2006
Spray cans and different caps are still the main focus and tools of Sander's design work. But he just can't shake the idea of doing something special with it. Cap. Fat cap. Chair. A fat cap to sit on! Sander makes the design of The Original Fat Cap Chair.

2007
The design of the chair is molded out of styrofoam. It gets polished and polished until it has the desired form. After finishing it off with coating, the prototype of The Original Fat Cap Chair is born!

2008
The Original Fat Cap Chair breaks into the Amsterdam scene with a solo exhibit. This is followed by a showing at an international interior design fair in Belgium, Interieur '08.

2009
The Original Fat Cap Chair is now for sale! Handmade and by request, each chair is unique. Those who order one can choose the digits on the nozzle. A personal number. Goldie customizes a few Fat Cap Chairs for his exhibition in London.

2010
After many, many great responses to the design, The Original Fat Cap Chair is in production on a larger scale! Soon available at a store near you!

2011
Available! In stores and in Western Europe via the webshop. Collaborations, events.. showing our colors!
SANDER VAN HEUKELOM
The Original Fat Cap Chair is a design of the Dutch graphic designer Sander van Heukelom. He began experimenting with typographic design and graffiti as a teenager. The use of the spray can still characterizes many of his art creations. He developed the chair from his vision that beauty is to be found in small things – in this case in the cap of a spray can. In his current work he uses many other different materials, such as styrofoam, plexiglas, synthetic resin and wood. He draws his inspiration from his extensive travels. After five years spent travelling around the world and teaching kite surfing on several continents, Sander's creativity has taken wing. He is now known especially for his three-dimensional typographic sculpture, paintings with spray can and resin and of course The Original Fat Cap Chair.
FLORIAN KARNIK
Florian Karnik is a gallerist running his own gallery EISDIELE for contemporary art in Nürnberg / Germany. He takes care of the distribution of The Original Fat Cap Chair in Germany, Austria and Switzerland.